Once again, I joined the Singapore tour but this time is high ended kind cause we had lunch at high class restaurant, boat ride, flyer and sentosa. Most of them are over $20+ and we only required to pay $40 on the whole tour. I know I am cheapskate! HAHAHAH! I hope they would organise for us to go into USS with a low price like $30-$40 instead of $60+.
Today tour, everything was organised in the afternoon. Only at night, everything will be nicer with cooler air and beautiful scenery.
Our lunch at a seafood restaurant. There were lot of hand exercises and made my hand dirty. I hate it!
Table full of shells. That's why I hate cheapskate restaurant. Not only we have to remove shells ourselves and no one offered to change the plates and we were not offered wet tissues either.
My dumping ground.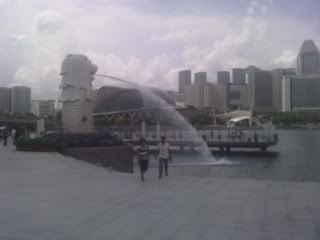 Dead fish turning salted fish.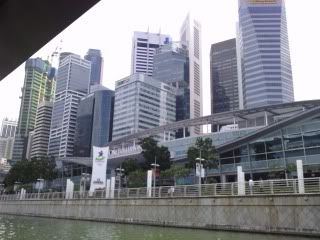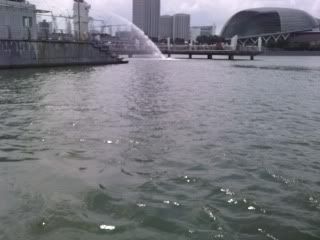 The shiny water by the boat side.
In the boat with shiny celling.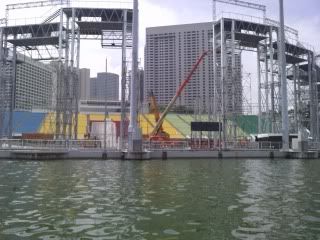 Near the floating NDP stage.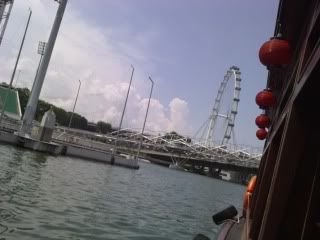 Heading toward the flyer.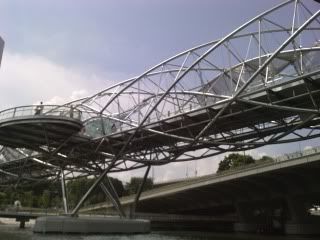 The helix bridge.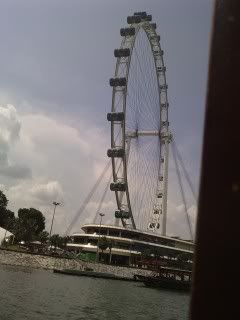 Nice shots of the flyer.
Reaching the bay.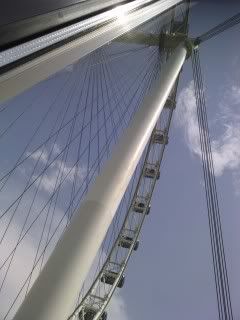 Dinning in the flyer cabin. The idea is nice.
You should know what this building is all about.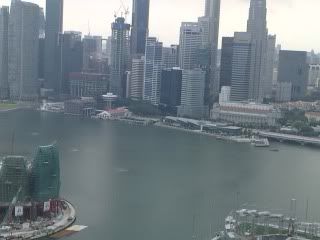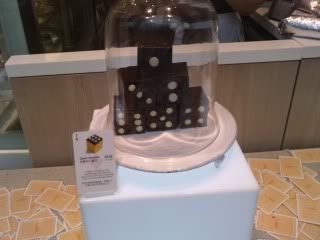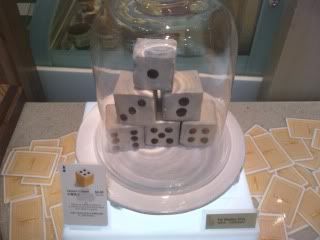 Dice cake at RWS. I don't think it taste nice.
Merlion look cute cause it look like cat. Meow~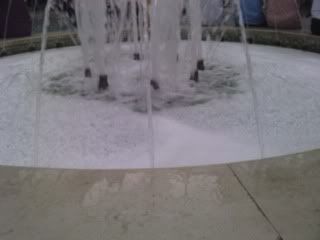 Bubble fountain at RWS. Do you know why? Go smell swimming pool water if you don't know why. :D
After my first trip to RWS last time, I seems to know the place well the second time I went. I know where is the Singapore pool (My parents gamble) and we learned how to explore all the important FOC places like the tram rides, hotel entrance, magical escalator cave, witches walkway... Now what's left is USS. I am waiting for a cheaper offer to enter with fun people.