Makes 2 servings
Preparation time: 30 min
Baking time: 20 min
Ingredients:
2 chicken thighs, with skin removed and sliced into strips (buy)
2 cups cooked rice
200g fresh button mushrooms, quartered (buy)
1 clove garlic, chopped
1 small onion, chopped
2 tbsp grated parmesan cheese (buy)
2 tbsp grated mozzarella cheese (buy)
1 cup thickened cream (buy)
2 tbsp chicken stock (buy)
1/2 tbsp dark soya sauce
2 tsp chopped fresh chives
1 tsp dried coriander (buy)
4 tsp butter (buy)
2 tsp olive oil
1/2 tsp pepper
A pinch of rock salt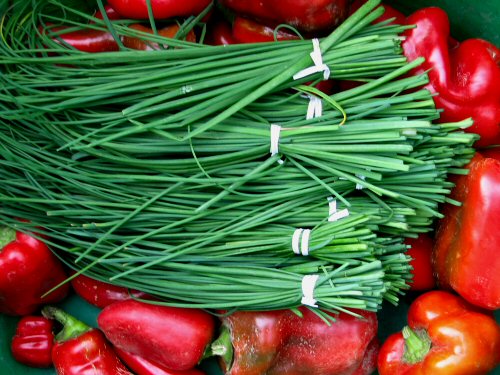 chives
coriander
button mushrooms
Instructions:
- Marinate chicken strips with dark soya sauce and set aside.
- In a pan, heat 1 tsp of butter and saute garlic, onions and mushrooms for 5 mins. Add the marinated chicken strips, and cook for another 5 mins.
- Pour thickened cream, chicken stock, rock salt and pepper, and let it simmer for 5 mins. Set aside.
- In another heated pan, melt the remaining butter and fry the cooked rice with the chives for about 5 mins.
- Scoop rice into 2 large ramekins, then pour cream sauce on rice. Arrange mushrooms and chicken over rice. Top with mozzarella and parmesan.
- Drizzle a little olive oil and sprinkle dried coriander before baking in the oven at 175 deg C for 20 mins or until cheese melts and turns golden brown. Serve.