Just now saw Paris and Milan show. It was so funny. As you know that a lot of people like to chop place. They will put tissue to chop place. Then I saw got one tissue write seat reserved on the top of the tissue pack. I think this is so creative. I will sure buy a lot of it. It would be best if there are more languages on it so everyone can understand it. Regardless you only understand chinese, malay, tamil, english only...
Recently busy with FYP. It was super boring and sian. School is starting next week and I super not looking forward it. But time can't be stop and I can't avoid it anyway. Therefore when school start, I will be looking forward to end of semester 1. Which is only like short short 4 months. School days must deal with FYP and school work. Totally very sian. But anyway last for 8 months. Get over with this 8 months and YEAH! For this year I am going to train my patience to skip less than 10 times for the whole semester. JIA YOU!
Today went to the tutee own house instead of her grandma house. Her house was those masionette kind, design was nice, plain and simple. Good for relaxing mind. I totally like the swing at her house. I always wanted one in my house but celling too low. Next time... When tuition session end, she keep pulling me to see her room and don't let me go. I feel like she was feeling quite lonely because she is same like me, the only child in the family. Adult don't understand children and they think that scolding and hitting is the best way to educate child. In future I will leave it to my Mum to educate my child to be like me. I am a good child, always a small child~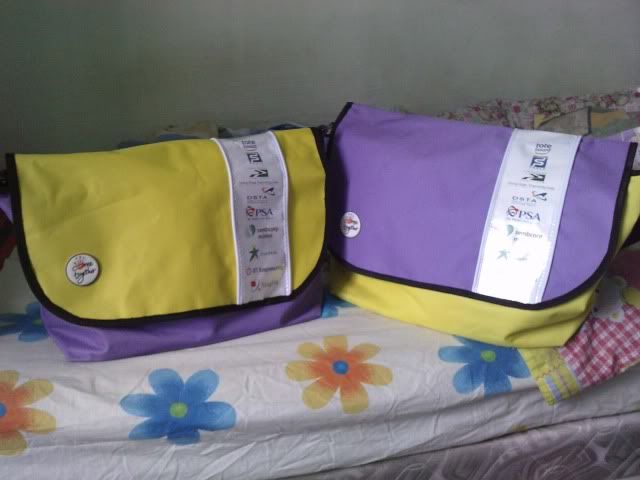 Nice weather...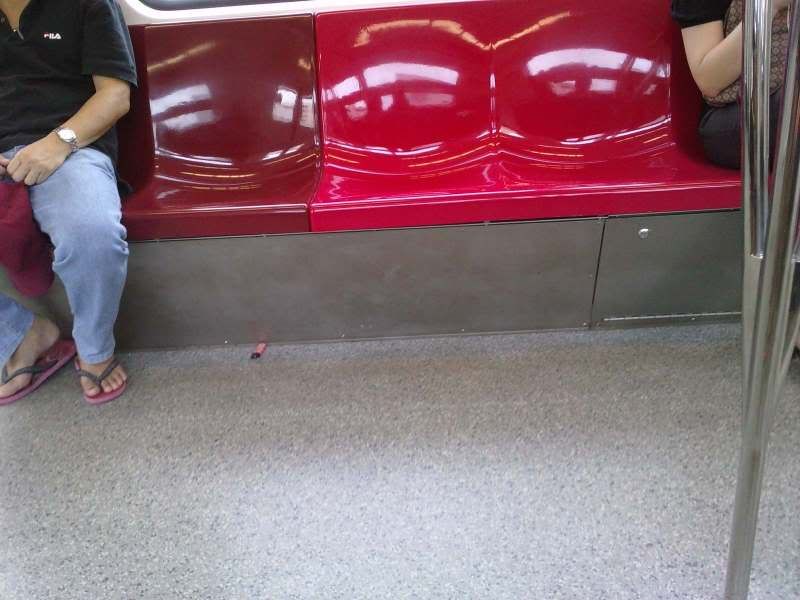 Hot pink seat in MRT. Must be the favourite color of those young girls. I wonder will those pink lover will specially walk to the cabin where the pink seats are to sit. The rest of the color they refuse to sit on them.
Only when my student say cute then I realised that it is cute! Purple my lucky colour. Purple and pink quite match. I use to hate pink. I hate light pink.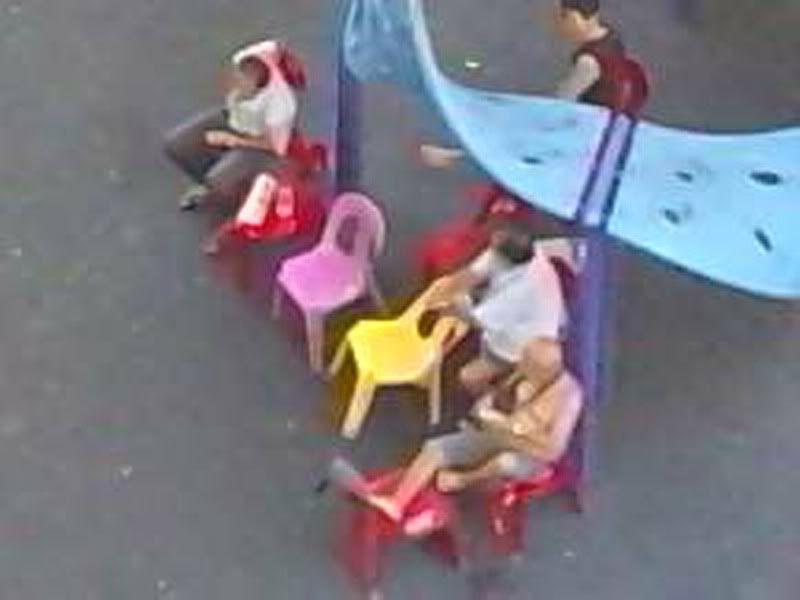 This picture is 10 floors away. I don't know my phone can zoom until so close. So cool. Next time can video fighting and send to police to complain! RAHAHHAH!