Christmas tree in workplace.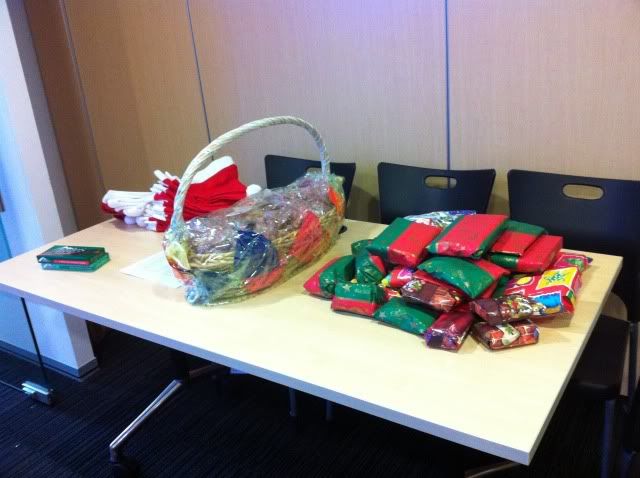 Party gifts of all sorts.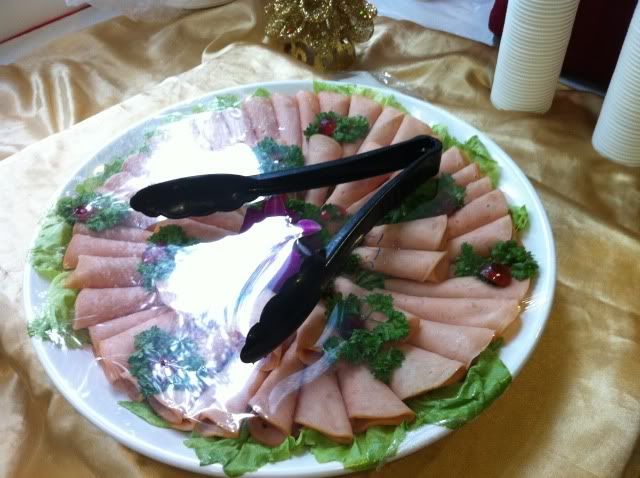 One of the party food for guests. I feel like bring this whole plate of ham home to eat all by myself. Yummy~
Golden-rish mini table christmas tree. I LIKE!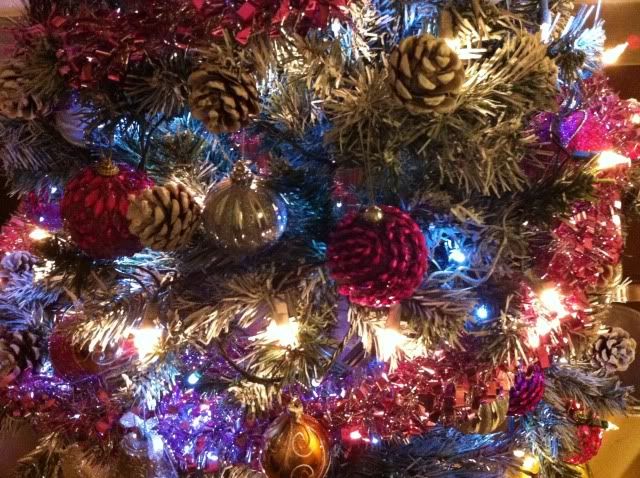 Our christmas tree kept changing every day. Everyday I had to go forward to snatch beautiful angle of the Christmas tree.
Snowy trail~
Another view of the tree with added effects.
MERRY

CHRISTMAS

EVERYONE~