Me, qian, yun and her sister went together. The exhibition was too short, I couldn't had enough of it but still it is a big eye opener for me. I hope to see more of the mummy but it was quite creepy to see that a dead person is wrapped with layers of cloths. I wonder why the body don't shrink? I also wonder what will the body look like when the cloths are removed? Maggots? Decaying? Mashed flesh and harden black blood? Mmm...
There is a quote there that I can't forget. Egyptian believed that "You have not departed dead, you have departed alive." I feel creeped out.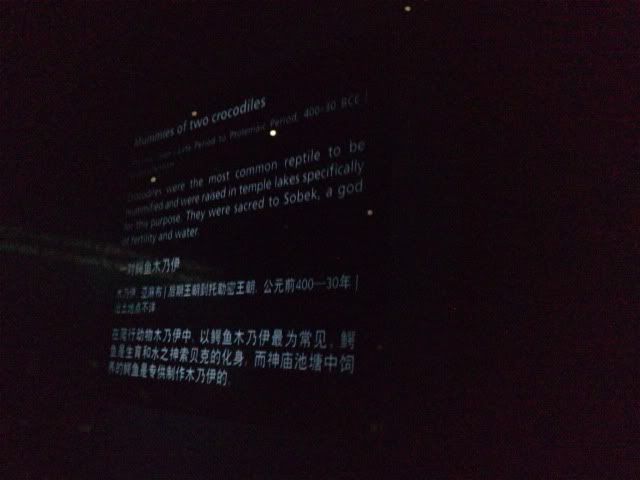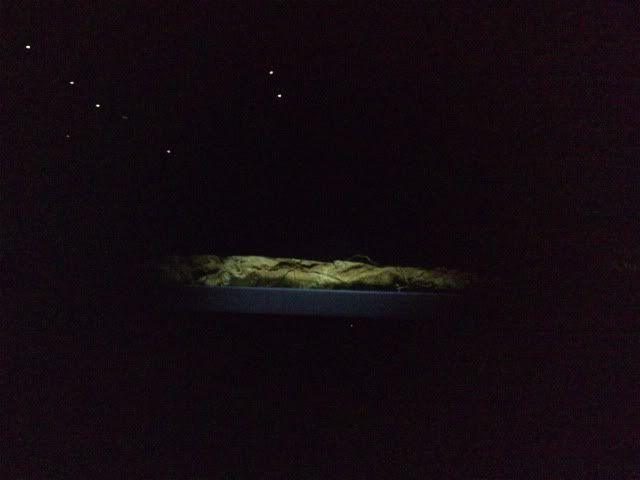 Both are mummies of crocodiles. I am interested. :D
Mummies of cat and bird.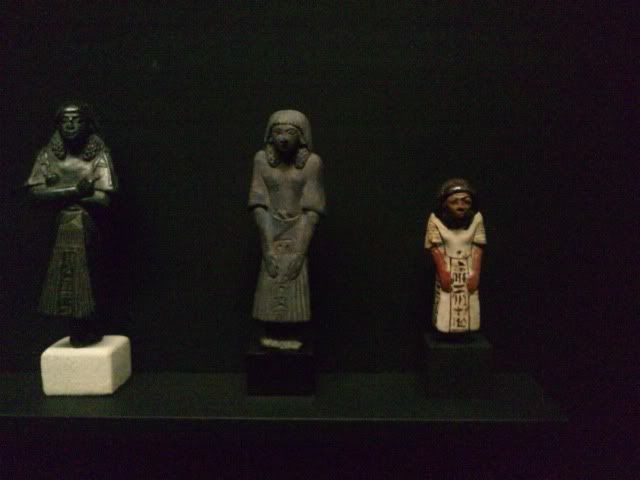 Some of the servants for afterlife.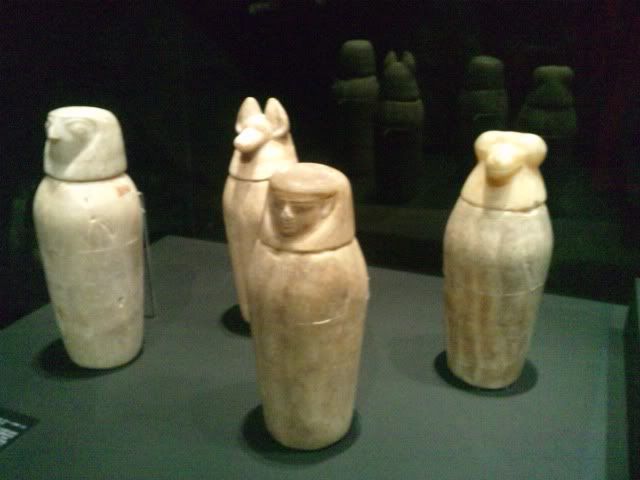 Containers for holding intestines, liver, lungs, stomach. They keep the heart in the body for judgement before the gods.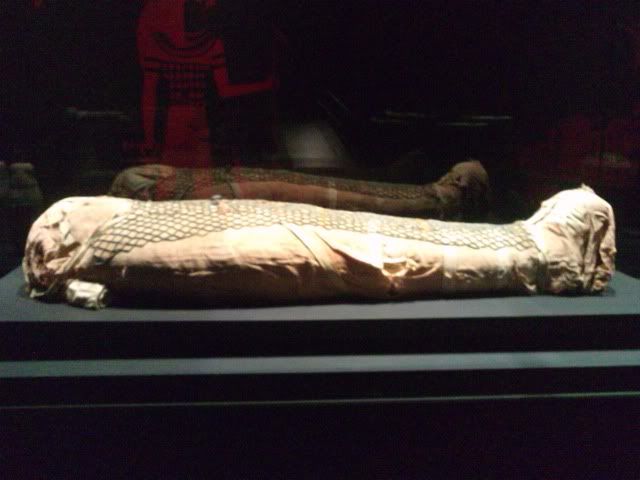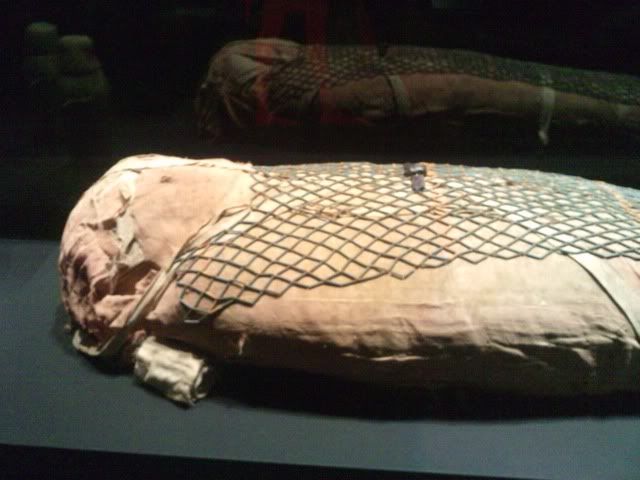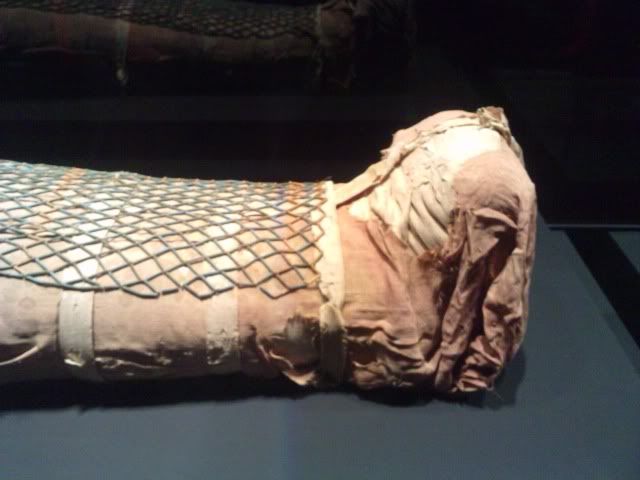 An "alive" person wrapped in layers of cloths. It looked big and thick. Will anything happened when the museum is closed? Mmm...
Looked at the background of the picture. The creature-human is settling the body.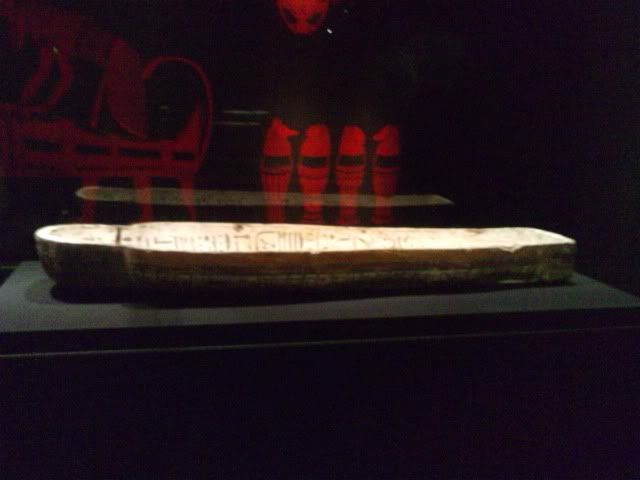 Their coffin. Their coffin very complicated. This is not all. They still have internal and external coffins.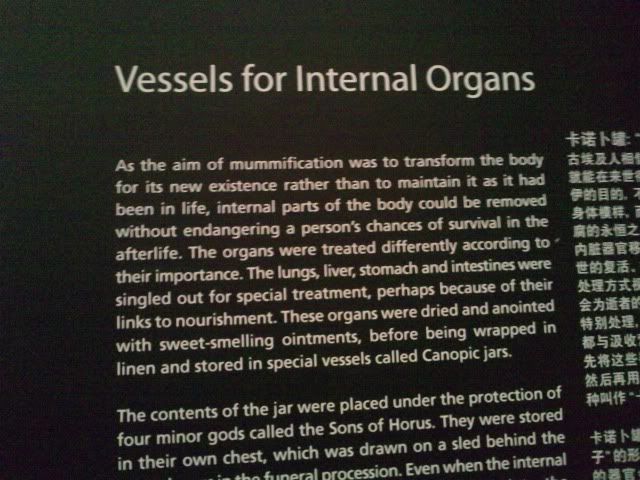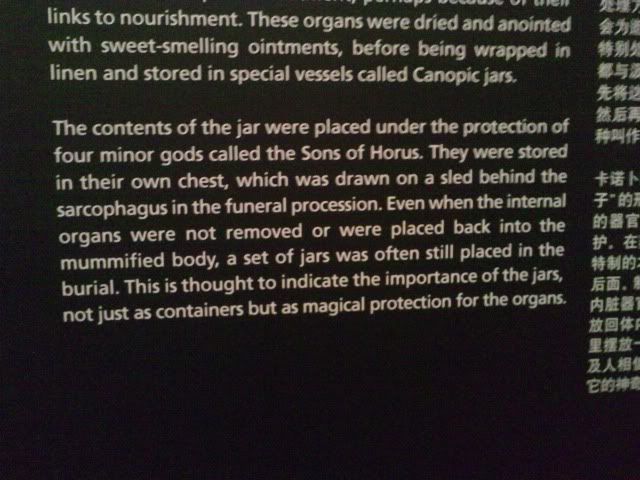 _________________________________________________________________________________________________
Today is lunar new year eve. Chinatown gonna be clogged with human again. I went there a few week ago and it was beautiful and as usual congested. My whole family went and we tried to avoid those crowded area. :D
Red red gold gold... I LIKE! :)
Yesterday Mum say Bedok Interchange market fishball super nice, so we went to buy. They open stall at 6pm and there was a long queue. I wonder how nice is it?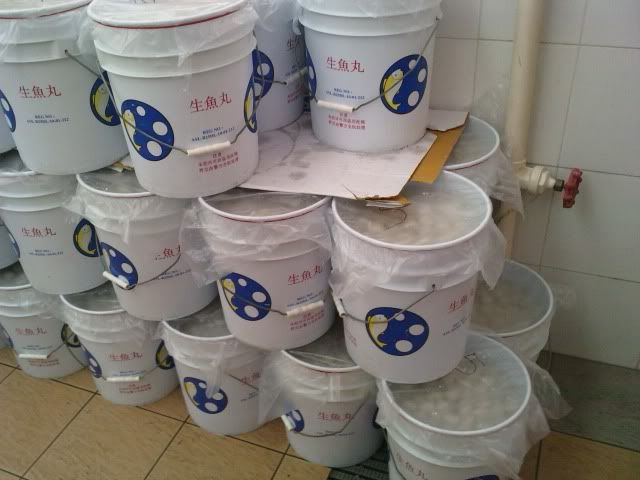 I counted, 50 pails in total.
Hereby wishing everyone HAPPY LUNAR NEW YEAR EVE.
And tomorrow, HAPPY VALENTINE DAY AND HAPPY LUNAR NEW YEAR.
Lastly HAPPY BIRTHDAY to my MUMMY too!